Baker's Cyst Rupture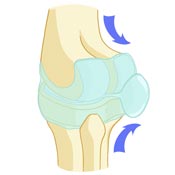 A Baker's Cyst is swelling that's caused by fluid from the knee joint that protrudes to the back of the knee. The back of the knee is also referred to as the popliteal area of the knee. A Baker's Cyst is sometimes referred to as a popliteal cyst. When an excess of knee joint fluid is compressed by body weight between the bones of the knee joint, it can become trapped and separate from the joint to form a fluid-filled sac of a Baker's Cyst.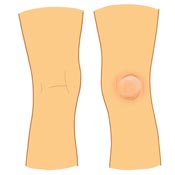 A Baker's Cyst may cause no symptoms or be associated with knee pain and/or tightness behind the knee, especially when the knee is extended or fully flexed. Baker's Cysts are usually visible as a bulge behind the knee that is particularly noticeable when standing and when compared to the other unaffected knee. They are generally soft and minimally tender.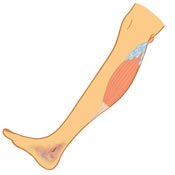 Baker's Cysts can become complicated by the spread of fluid down the leg between the muscles of the calf. The cyst can rupture, leaking fluid down the inner leg and will sometimes cause the appearance of a painless bruise under the inner ankle. A baker's cyst rupture can mimic phlebitis - a swelling or inflammation of a vein that impairs the flow of blood - of the leg. A ruptured cyst typically causes rapid-onset swelling of the leg.

As these signs and symptoms closely resemble those of a blood clot, if you have swelling and redness of your calf, it is highly recommended to have a medical evaluation to rule out a more serious cause of your problems.